The Glasgow Business Awards 2021 Winners Announced
08 October 2021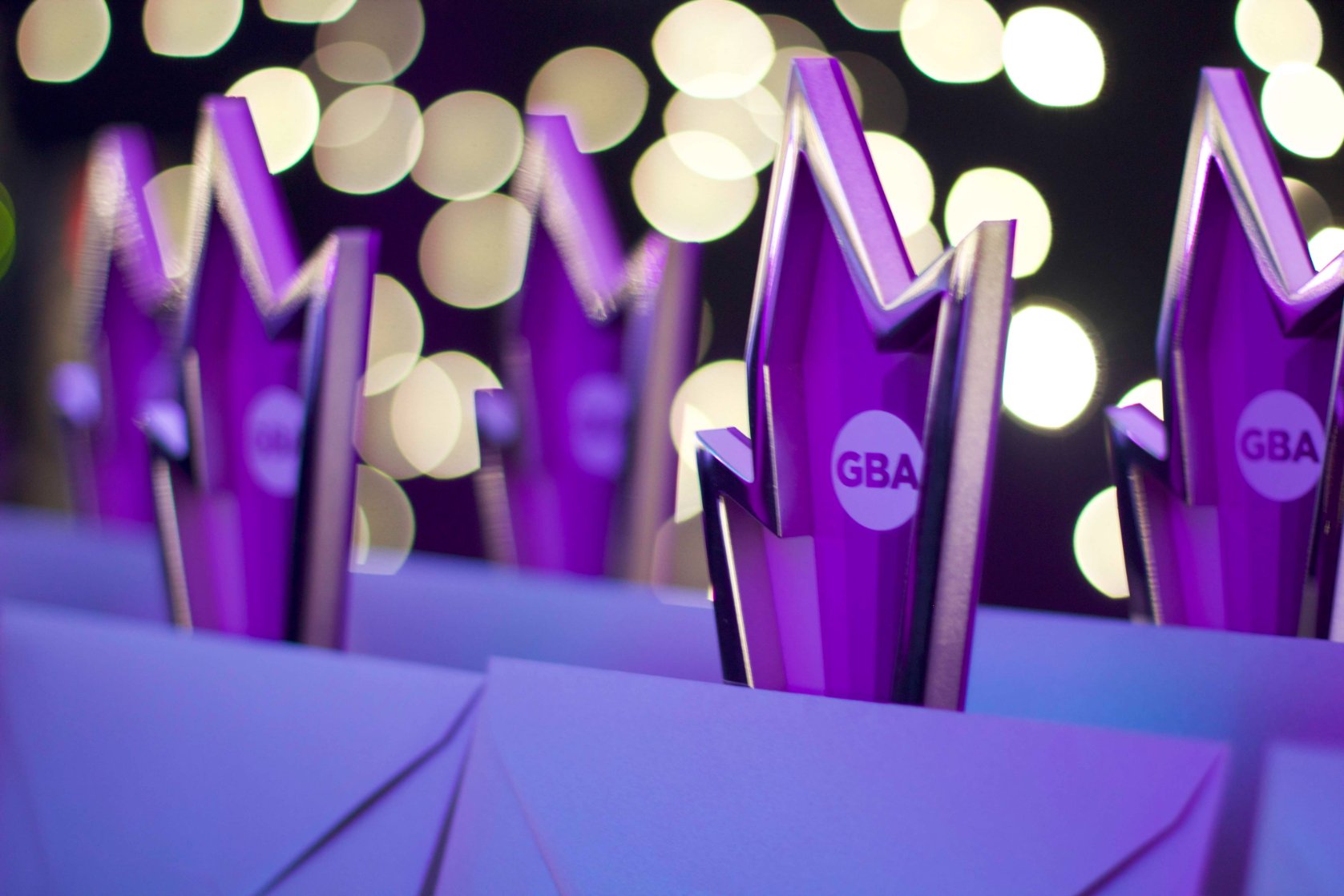 Glasgow headquartered wholesaler JW Filshill scooped three prizes at the 23rd annual Glasgow Business Awards on Thursday 7 October as it was crowned Family Business of the Year, Best for Health and Wellbeing and won the most prestigious accolade of the night – Most Outstanding Business.
With more than 140 years of experience in the Scottish convenience sector, its KeyStore brand is one of the most recognised convenience store chains in Scotland and it has upheld its strong family values over the decades.
It was chosen as the winner against stiff competition from businesses across a wide variety of sectors operating in Glasgow.
Comedian Fred MacAulay compered the event which took place at the Doubletree by Hilton Glasgow Central, where a total of 16 awards were presented to businesses of varying sizes and specialties.
Sponsored by Royal Bank of Scotland, and with The Herald as media partner, the awards played homage to the city's next big event – COP26 – with four categories featuring sustainability for the first time. Scottish Leather Group, Star Refrigeration, Dear Green Coffee Roasters and WEEE Scotland took home the four awards, crowned for sustainable development, net zero achievements, green champions and innovation in circular practises respectively.
The awards recognise and honour the major achievements and innovations of the city's business community through 13 hotly contested awards.
A further three categories included the public vote for Glasgow's Favourite Business, sponsored by the Glasgow Times, which was won by whisky and spirits merchant The Good Spirits Co on a public vote.
Growing from three staff in one base to three shops across Glasgow city centre and West End with 22 members of staff, The Good Spirits Co prides itself on unparalleled customer service for its specialist products.
Also celebrating on the night was eco-friendly packaging company Cullen which received two awards including Best Performing Large Business and Best for International Trade. The company, which proudly celebrates 100 years of manufacturing in Glasgow this year, is Europe's only combined manufacturer of moulded pulp and corrugated packaging which both protects and enhances customer products while replacing single-use plastics.
The 2021 awards welcomed a new honour for one category winner as GO Radio presented a £5,000 cash sum to Young Business Leader of the Year, Chris Hughes, Founder and CEO of Present Pal.
The 26-year-old was gifted the funds as an investment for the future of his award-winning communication support software business. Inspired by Chris' own challenges during his time as a student with dyslexia, Present Pal was created to boost confidence and reduce communication anxiety of the user. Present Pal works like interactive, accessible flashcards, guiding the user through their content and giving them the right information, at the right time, in order to successfully deliver their presentation.
The final accolade of the evening, Glasgow Chamber's Lifetime Achievement Award, went to Arnold Clark CEO Eddie Hawthorne.
Mr Hawthorne first joined Arnold Clark in 1990 as Group Financial Controller, and worked closely with Sir Arnold Clark on managing the company's acquisitions. In 1998 he was promoted to Group Managing Director and since then has overseen the national expansion of the business and became Chief Executive in 2017.
Richard Muir, deputy chief executive of Glasgow Chamber of Commerce, said: "With so much deserved attention and focus on sustainability and green initiatives in recent months leading to COP26, it feels pertinent that we celebrated achievements in this field across a number of categories.
"It is a privilege to be able to recognise the successes of all the businesses shortlisted, especially amid such a challenging backdrop. Thank you to our sponsors and all our entrants, and congratulations to our deserving winners of the evening." 
Malcolm Buchanan, Chair, Scotland Board, Royal Bank of Scotland, added: "The Glasgow Business Awards recognise the importance entrepreneurial spirit makes and the impact companies of all scale make to the Scottish economy. They also celebrate the success of the SMEs of today and encourage business leaders of tomorrow to consider the impact their approach makes to communities and the future direction of our region.
"At a time when all eyes of the globe are falling upon this city, it is refreshing that an event like this places West of Scotland's success on the world stage.
"This is what will maintain our economy well into the future and it is vital that we foster this enthusiasm and offer the support needed to help the Glasgow Business Awards winners – and every business based here in Glasgow – the opportunity to continue to grow and make a positive impact for Scotland." 
The Glasgow Business Awards 2021 Winners
The Glasgow Business Award for Excellence in Communications
Sponsored by The Herald
San Marco Scotland Ltd (Battlefield Rest)
The Glasgow Business Award for Net Zero Achievement
Sponsored by Glasgow City Council
Star Refrigeration Ltd
MacArthur Green (Commendation)
The Glasgow Business Award for International Trade
Sponsored by Dentons
Cullen Eco-Friendly Packaging 
The Glasgow Business Award for Sustainable Development
Sponsored by Scottish Water
The Glasgow Business Award for Health and Wellbeing
Sponsored by NHS Greater Glasgow and Clyde
The Glasgow Business Award for Innovation in Business
Sponsored by Circular Glasgow
WEEE Scotland Ltd
ACS Clothing Ltd (Commendation)
The Glasgow Business Award for Community Wealth Building
Sponsored by Glasgow City Council
The Glasgow Business Award for Young Business Person of the Year
Sponsored by City of Glasgow College
Chris Hughes, Present Pal
Brian Toward, Wholesale Domestic Bathrooms (Commendation) 
The Glasgow Business Award for Family Business of the Year
Sponsored by Get Living
The Glasgow Business Award for Green Champion
Sponsored by ScottishPower
Dear Green Coffee Roasters 
The Glasgow Business Award for Entrepreneur of the Year
Sponsored by Wright, Johnston & Mackenzie LLP
Tony Quinn, Silver Cloud
Angela Prentner-Smith This is Milk Ltd (Commendation)
The Glasgow Business Award for Best Performing Small-Medium Business
Sponsored by Beam Digital and Design
Total Homes Co-operative
A.C. Whyte & Co Ltd (Commendation)
The Glasgow Business Award for Best Performing Large Business
Sponsored by Sustainable Glasgow
Cullen Eco-Friendly Packaging
Glasgow Times Award for Glasgow's Favourite Business
Royal Bank of Scotland Award for Most Outstanding Business
Glasgow Chamber of Commerce Award for Lifetime Achievement
Eddie Hawthorne, Arnold Clark