Sustainable clothing brand, Unfolded, unveil new kidswear collaboration in support of Glasgow's Children's Hospital Charity
17 May 2023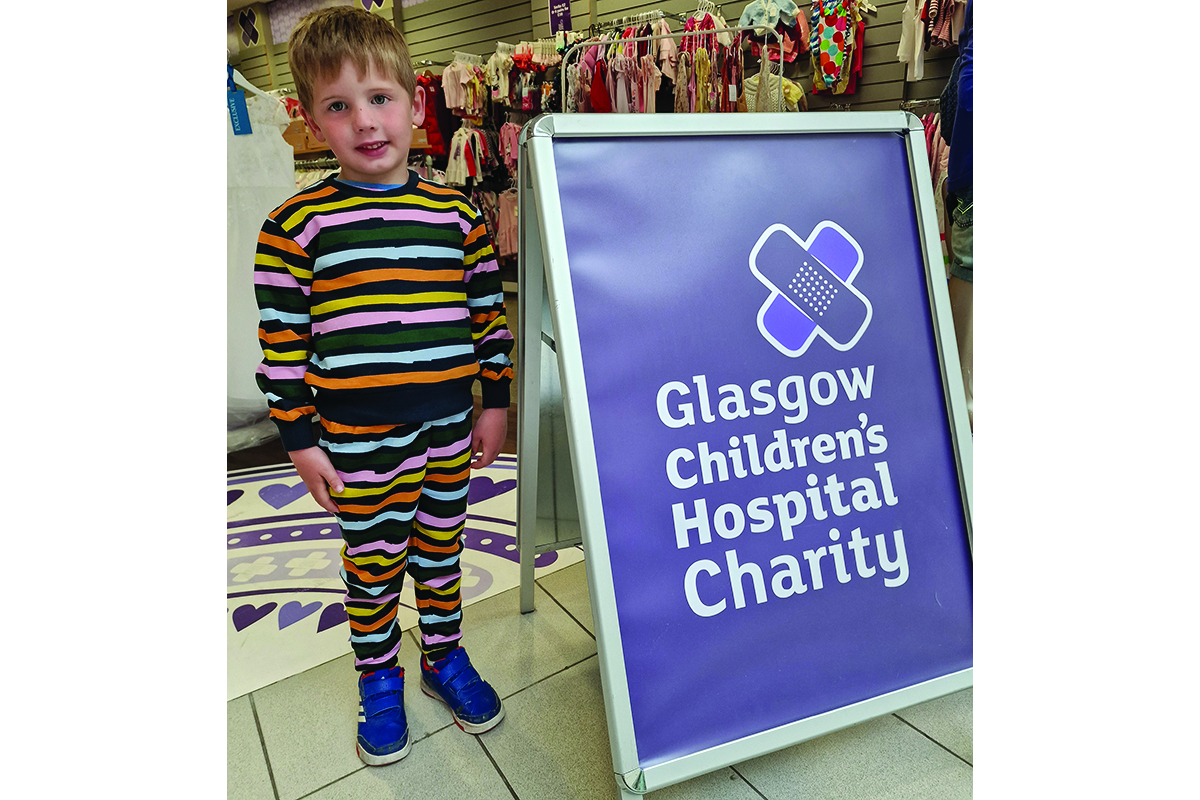 Scottish fashion brand Unfolded is proud to unveil a new kidswear range in support of Glasgow Children's Hospital Charity. 
The Unfolded kidswear range will be showcased at a launch event from 5-7pm on Thursday, May 18, 2023 at the Glasgow Children's Hospital Charity shop in Buchanan Galleries, Glasgow. 
With 25% of every purchase donated to the charity, Unfolded will help the children's hospital in Glasgow give young patients and their families the extra special care they need. 
Every day, 500 children are treated in the Royal Hospital for Children in Govan, and parents can support these patients and their families by choosing Unfolded for their own child's wardrobe. By buying from the Unfolded kidswear range, shoppers will be helping to fund life-changing equipment, support services and research at Scotland's largest children's hospital. 
The 10-piece Unfolded kidswear collection consists of fun and funky children's clothes for ages 3-10 years, including tracksuits, dresses and t-shirts, each costing between £10 and £25. Each item is made of sustainable fabrics and is designed to be both comfy and durable — with over 500 parents adding input into the design of the collection. 
Unfolded is a Scottish clothing brand driving improvements in the fashion industry by making quality clothing at affordable prices without creating waste. Of the 80 billion new items of clothing made each year, an estimated 30% of these are never sold. 
Unfolded avoid this waste by designing in collaboration with customers and only starting production once orders come in. Alongside its sustainable credentials, the company is on a mission to create long term change in the manufacturing communities where their clothes are made by paying garment workers fairly. 
Kirsten Watson, CEO of Glasgow Children's Hospital Charity, said: "We are incredibly grateful to Unfolded for their generosity with the Unfolded kidswear collection. Their kindness will help the charity continue to support children in hospital, their families and our NHS heroes." 
Hilde Frydnes, co-founder of Unfolded, said "Partnering with Glasgow Children's Hospital Charity to support their vital work for sick children from Glasgow and all across Scotland is something we're very proud of at Unfolded. We created Unfolded to make a positive impact on the world, both to people and the planet. Launching this partnership with Glasgow Children's Hospital Charity and supporting the work that they do with funds raised from sales of Unfolded clothes both in their Buchanan Galleries shop and online is a great match with our goals." 
Annette Paterson, Commercial Retail Manager at Buchanan Galleries said, "As an official partner, we're excited to support Glasgow Children's Hospital Charity with their exclusive kidswear clothing launch in collaboration with Unfolded. 
"Those who purchase from this new, sustainable range from the Glasgow Children's Hospital Charity shop, located within Buchanan Galleries, are not only directly helping an amazing cause by raising vital funds for life changing treatments and care for children and their families in Glasgow, but are also supporting a unique Scottish clothing brand to improve the fashion industry with their high quality, ethically made clothes." 
Visit Glasgow Children's Hospital Charity Shop in Buchanan Galleries open every day from 10am-4pm or go to thisisunfolded.com/collections/kidswear-glasgow-childrens-hospital-charity to view the range and to learn more about the industry changes Unfolded is driving, along with the impact your purchase will make.
Pictured: Finn, 5, wears an outfit from the Unfolded kidswear collection at the Glasgow Children's Hospital Charity shop in Buchanan Galleries.