People of Glasgow called to choose their favourite business
09 July 2021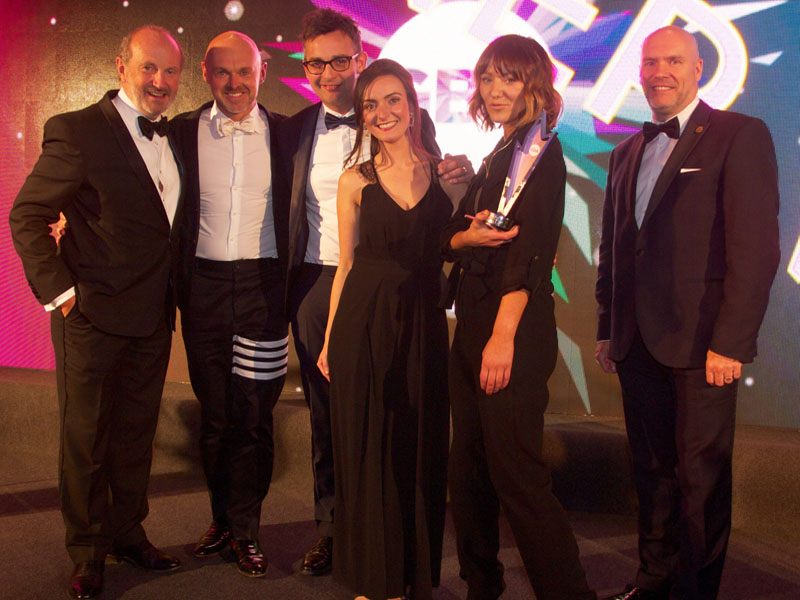 Through a time like no other, Glaswegian businesses have shown resilience, ingenuity and determination, which the public can now reward by voting for Glasgow's Favourite Business. 
Now open for entries, the award is one of 16 categories within the Glasgow Business Awards, which is running for its 23rd year. Hosted by Glasgow Chamber of Commerce, the awards return after being rested in 2020 amidst the ongoing pandemic and serve as a call for the people of Glasgow to vote for a company close to their heart. 
Sponsored by the Glasgow Times, Glasgow's Favourite Business is open to businesses across the city, which can now be nominated for the finalist list. The top six businesses will then be selected for the public vote ahead of the winner being crowned at the awards. 
The current title holder of Glasgow's Favourite Business is SWG3, which was crowned in 2019. After a competitive contest, the public selected the music and arts venue as their most-loved business. 
Reflecting on the win, SWG3 director, Andrew Fleming-Brown, said: "We were delighted to be selected as Glasgow's Favourite Business, it was a great achievement for the team. Our goal has always been to create a world class venue for arts and culture in Glasgow so for our much-valued customers to nominate us as the city's favourite business was a real honour. 
"There are a multitude of brilliant businesses in Scotland and after a very challenging year for the sector we look forward to passing the torch onto the next winner." 
Sponsored by Royal Bank of Scotland, and with The Herald as media partner, the Glasgow Business Awards will take place on 7 October 2021 and will play homage to the city's next biggest event – COP26 – with four categories featuring sustainability for the first time. 
Richard Muir, deputy chief executive of Glasgow Chamber of Commerce, said: "We are truly delighted to welcome the return of the Glasgow Business Awards for its 23rd celebration. Though sadly missed last year, there are more businesses than ever who are worthy of the win. Glasgow's Favourite Business is an impressive accolade for any organisation, and so we urge people to show support for their local businesses. 
"We would like to offer special thanks to our main sponsor, Royal Bank of Scotland, and to all of our category sponsors. We enjoy hosting the Glasgow Business Awards each year, so the continued support of sponsors is greatly appreciated." 
Malcolm Buchanan, Chair, Scotland Board, Royal Bank of Scotland, said: "For companies across all sectors, this has been a testing time and as we begin to exit lockdown, it is wonderful to see the Glasgow Chamber of Commerce Awards return.  These awards hold an important space on the city's business and social calendar, and Royal Bank of Scotland is delighted once again to partner and support the event.
"Whether an owner, client or customer, the last year has been a reminder of the important role our city's businesses serve and we would encourage everyone to join in this celebration of the value they provide for us all. 
To nominate your Glasgow's Favourite Business, please visit glasgowbusinessawards.com/nominate/ or email awards@glasgowchamberofcommerce.com 
The deadline for nominations is 6pm on 23 July 2021.