Lanarkshire company named Scotland's Micro Family Business of the Year
12 December 2022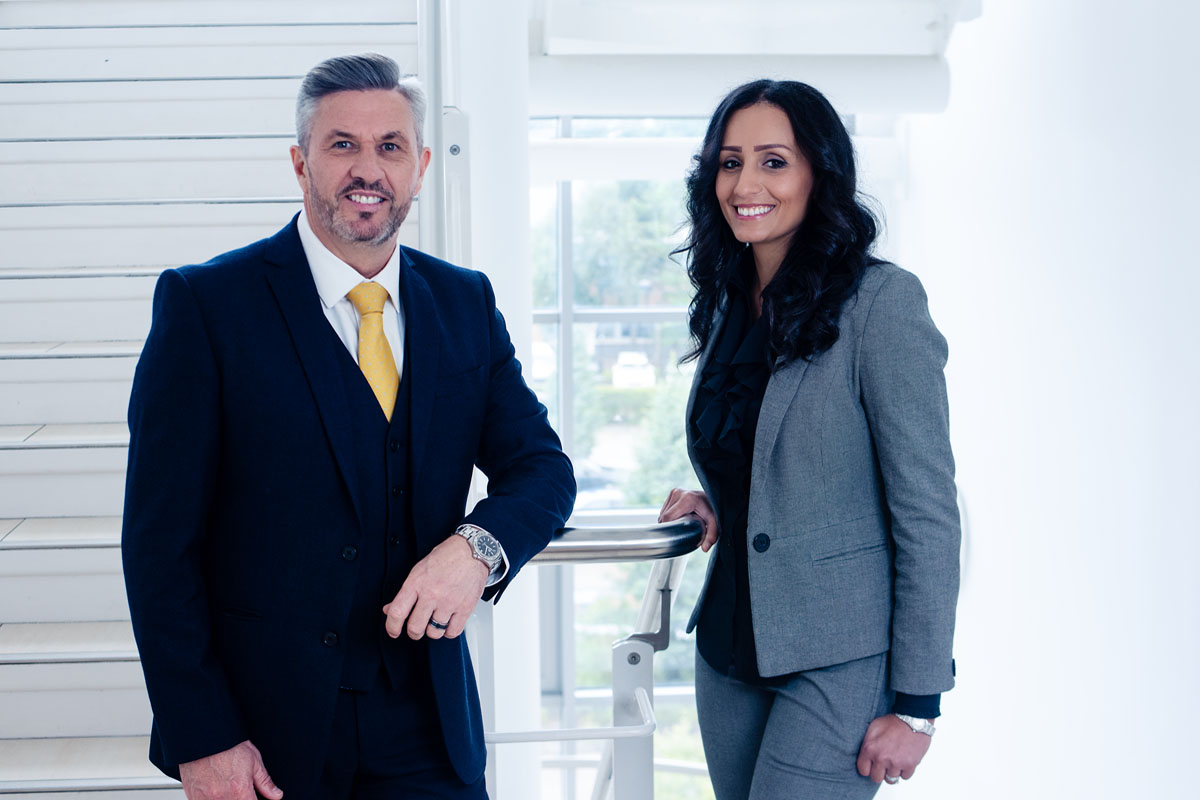 Lanarkshire company The Power Within Training & Development (TPWTD) has been named the best micro family business in Scotland. 
The business won the Scottish Family Business Of The Year (Micro) Award at this year's Herald Scottish Family Business Awards. 
The win represents a milestone achievement for co-founders James and Enas Fleming who this year celebrated their fifth year in business. 
The Power Within has used its groundbreaking Motivational Intelligence (MQ) framework to help thousands of business leaders and managers nurture the skills and mindset needed to achieve and exceed their business goals. 
The company's future was under threat at the beginning of the pandemic as their main revenue stream, classroom-based training, was shut down. James and Enas pivoted, turning to digital delivery for all of their programmes, and their business has thrived and grown significantly over the past two years. They now offer a mix of in-person, online and virtual programmes to suit all requirements and businesses. 
The business, which has eight employees, now delivers the world's first SQA-approved Executive Diploma in Leading With Motivational Intelligence (MQ) and other transformative MQ development programmes designed to help leaders adapt more quickly to their environment, handle adversity more effectively, and take productive action and embrace change at an accelerated rate. 
The company, which has bases in North Lanarkshire, Aberdeen and London, offers a number of fully-funded programmes and collaborates with several colleges across Scotland to ensure communities across Scotland have access to its cutting edge training. 
The Power Within Managing Director James Fleming said: "We are absolutely over the moon to be named one of Scotland's best family businesses. We've had a brilliant year of business growth and development and this is the icing on the cake. 
"We have a fantastic team, who are all committed to making sure we help as many business leaders as possible fulfil their potential, grow their businesses and enjoy what they do. In the current climate it's more important than ever that companies invest in their people to ensure they have leaders who are equipped to tackle the challenges and embrace the opportunities of the future. 
"I'd like to thank our team, our clients and everyone who supports our journey - we have big plans and are already looking forward to what next year will bring." 
The Herald Scottish Family Business Awards 2022, in association with Business Gateway, returned for their 10th year, celebrating the success of the diverse, dynamic and innovative family business sector, and the contribution which these firms make to the communities in which they operate and to the wider economy. 
The Power Within was also shortlisted in the Fastest Growing Family Business and International Growth categories at the awards.  
For further information visit https://www.thepowerwithintraining.com/  
Pictured: TPWTD co-founders James and Enas Fleming.