First Bus Electric Vehicle Charging Opportunity
25 April 2023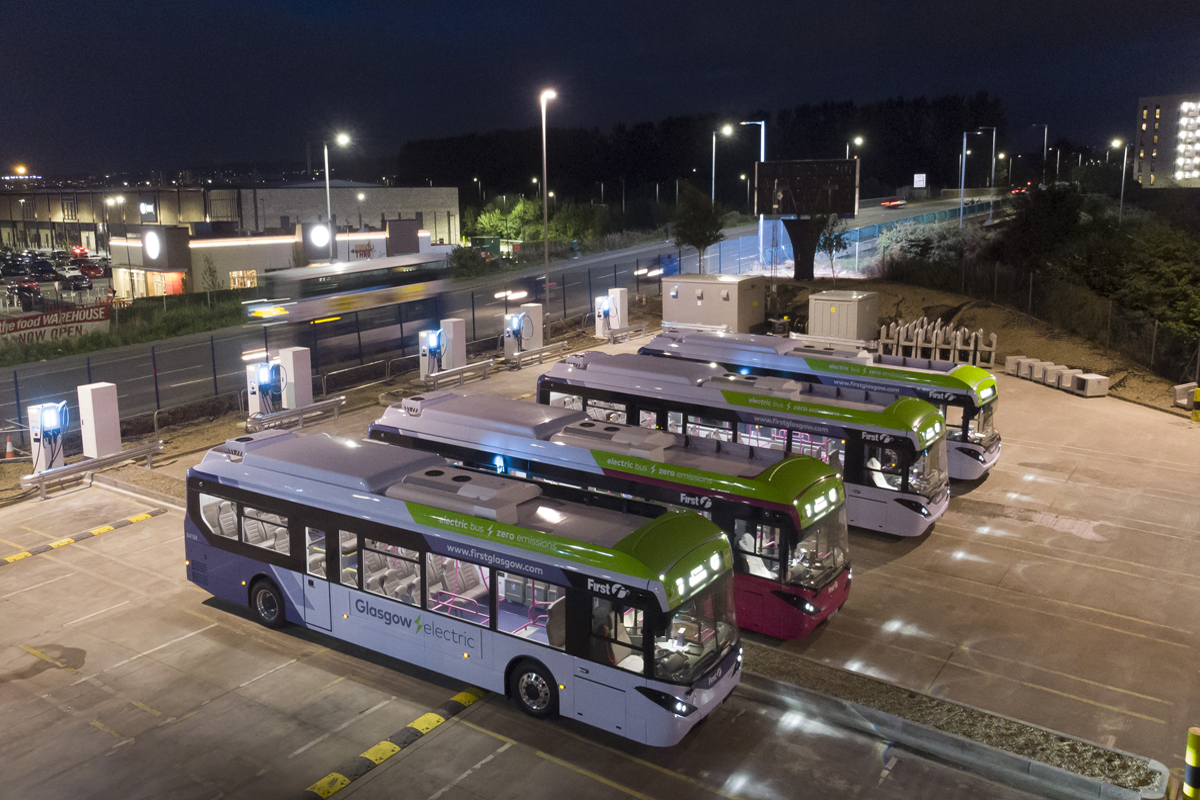 First Bus has been leading the way in public transport decarbonisation through the creation of the UK's largest Electric Vehicle rapid charging hub at Glasgow's Caledonia bus depot, further extending our scope to help other businesses across Scotland to decarbonise.
Caledonia is equipped with 80 double headed charging points with the capability of charging 160 electric electric vehicles on site. The site is also home to 150 zero-emission electric buses which account for 50% of the current active fleet on site. First's sister depot sites located at Scotstoun in the west of Glasgow, and at King Street in Aberdeen are about to come online, taking First Scotland's EV bus fleet to 224 in the process. We're also working on expanding our EV charging model into sites across Lanarkshire.
As part of a COP26 legacy commitment, First Bus outlined plans for making charging facilities available to third parties on a business to business format in support of their own decarbonisation efforts, particularly when our own electric fleet is out on the road for much of the day. We feel that it is important that others benefit from the investment and learnings of our own decarbonisation journey, whether that be in the form of a simple charging solution to assist companies with rolling out their own EV fleet, or wider assistance and guidance through our learnings in the conversion of third-party site infrastructure towards net zero delivery.
First Bus is currently able to offer business to business charging solutions to any company, big or small, with a desire to move to an emission free vehicle fleet. CLICK HERE for further information on the benefits that fleet charging agreements with First Bus can deliver. 
If you'd like to find out more about our decarbonisation journey and the ways in which we can support other businesses and institutions on their own path towards net zero, and/or book a tour of Caledonia, please get in touch with Robert Burns, our Stakeholder Engagement Officer by email at Robert.Burns@firstbus.co.uk