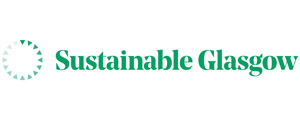 Sustainable Glasgow
The Glasgow Business Award for Best Performing Large Business
A partnership which aims to position Glasgow as a leading city in the development of the green and wider circular economy.
The Sustainable Glasgow Green Economy Hub Charter is a commitment by leading businesses and employers in Scotland's largest city, and host of COP26, to take action within their own organisations and sectors to contribute to a green recovery and radically reduce the City's carbon emissions.
"The Green Economy Hub is for those organisations who are committed to being leaders in the race to net zero and who are dedicated to delivering a sustainable Glasgow together."
Guy Jefferson, SP Energy Networks, Chair of Green Economy Hub. 
For more info please visit: sustainableglasgow.org.uk/