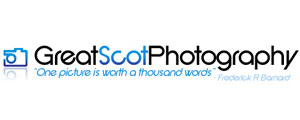 Great Scot Photography (Stewart Cunningham)
Photography Sponsor
One shot. 
No luck. 
Here are 250 words. You shouldn't read them all, because most of them don't really matter. The ones that do are pictures. Or to be precise, the ones that do are: 'pictures'; 'Stewart' and 'Cunningham'. And in an online publication, the words, in hypertext, 'click here'. 
To sell most things - services, goods, even people - pictures work better than words. There's an instant connection from image to brain. On a website especially. See, want, click, buy. The visual is all. 
One shot. One sale. 
But not all pictures sell. Not all pictures work. Because they show the wrong thing or the right thing badly. 
Stewart Cunningham takes good pictures. He has been a successful professional photographer in news and commerce, working globally for 40 years. His pictures work. 
Maybe you're a photographer. Maybe you have several thousand pounds' worth of camera gear, a good eye, a love for gadgets and even the praise of family and friends. 
But knowing what works, what sells and how to make the picture that accomplishes that is a different matter. 
It's like golf. Once a round, you'll hit a shot every bit as good as anything Rory McIlroy could do. You'll get lucky. 
One shot. That's the joy of the game for amateurs. Every so often, you're as good as a pro. But not 60 shots a round. Not practising every day you're not playing. Not delivering day in day out. 
Making it work. Stewart Cunningham. 60 shots a round. 
One shot, one sale. 
No luck. 
For more information on Great Scot Photography, visit their website.