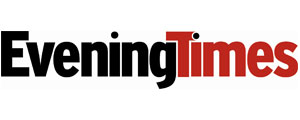 Evening Times
Evening Times Award for Glasgow's Favourite Business
Nobody Knows Glasgow Better
For over 140 years the Evening Times has been keeping Glasgow up-to-date with everything that happens across the city. Every month, through our print and online editions, more than 1.5 million people are kept informed with all the latest in news, business, sport and entertainment.
The Evening Times has been media partner of The Glasgow Business Awards for over a decade, and since our involvement we have supported a unique category in the competition - The Evening Times Award for Glasgow's Favourite Business. 
Voted for by our readers, previous winners include Auchentoshan, the Pavilion, Slater Menswear, The Q Club, Barrhead Travel, Glasgow Taxis, Glasgow Credit Union, The Business Incentives Group, The Pets'n'Vets Family, Mono and last year's winner Tam Shepherds Trick Shop - all firms close to the heart of the public. 
The Evening Times is dedicated to promoting the very best of Glasgow and, in particular, in promoting, celebrating and supporting the businesses which help make this city the economic heart of Scotland. 
Once again we are proud and privileged to be involved in The Glasgow Business Awards and to help celebrate the success and achievements of our top companies. 
For more information on Evening Times, visit: www.eveningtimes.co.uk