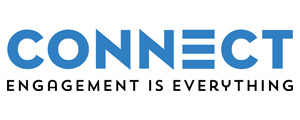 Connect
The Glasgow Business Award for Excellence in Communications
At Connect, we create award-winning online and print communications to help you engage with the people who matter to you most, delivering your message across any platform, to any audience. 
Our experience means we can assist with every step of the creative process. So from a kernel of an idea, we help with strategy, commissioning, copywriting and photography. And once the content is collated, our teams are equally adept at design, editing, advertising, quality control and print management. 
We're proud to give organisations the same high quality across every platform, be it digital, print, video, websites or apps. The result is powerful communications that inform, entertain and engage members, stakeholders, employees and customers. It's why so many of our clients have been with us for so long – and why we continue to thrive, building lasting relationships with people who trust our quality processes and products. 
If you need to engage with any audience – large or small, in the UK, further afield or both – please talk to us about how we can help. 
For more information on Connect, T: 0141 561 0300; E: hello@connectcommunications.co.uk or visit: www.connectmedia.cc