Glasgow Science Centre hosts only Scottish exhibition of Apollo remastered imagery
09 December 2022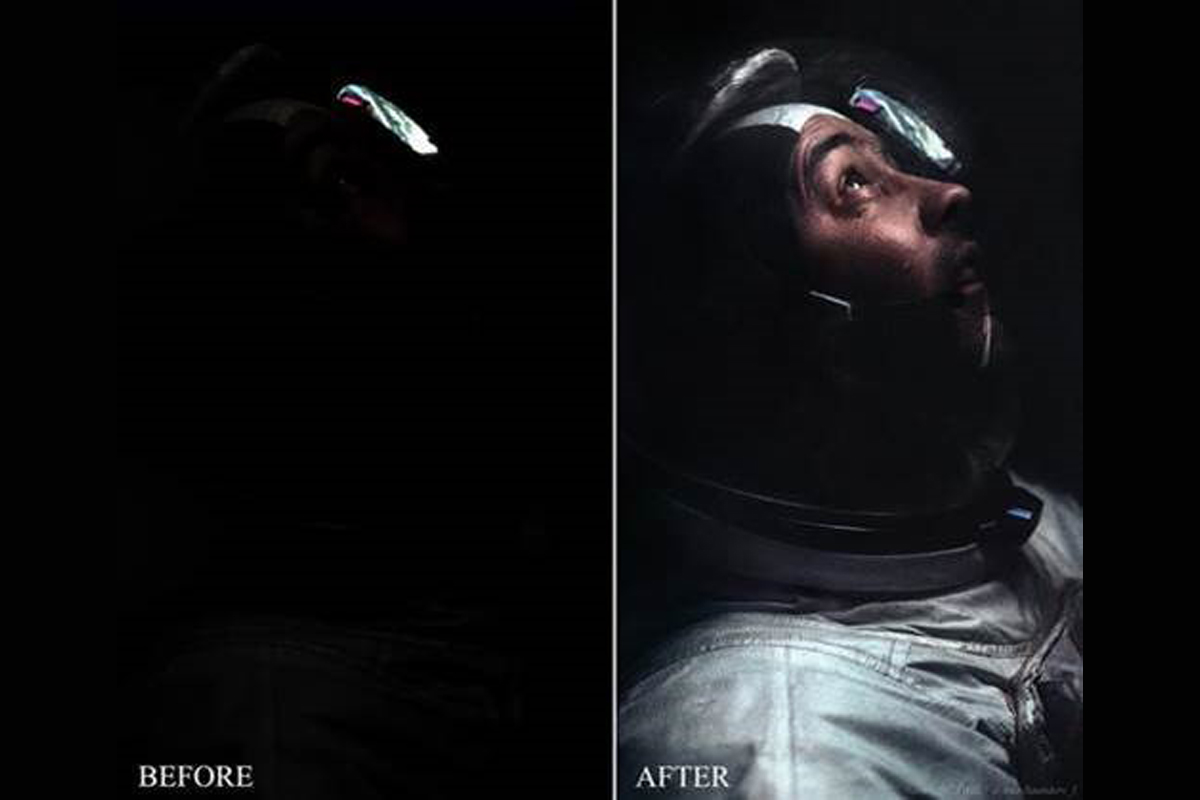 From this weekend, visitors to Glasgow Science Centre can catch an exclusive exhibition of remastered images and video content from NASA's extensive mission archives.   
Coinciding with the 50th anniversary of the last lunar landing, visitors to the Science Centre will be treated to a spectacular showcase of remastered images and videos from renowned digital archaeologist, Andy Saunders. 
The exhibition of over 30 images includes:  
The only clear and recognizable image of Neil Armstrong on the Moon

The first clear image of life on-board the stricken Apollo 13 mission

Colour banding on the Earth's atmosphere as witnessed by the astronauts on Apollo 12 as they became the only humans to ever see the Sun eclipsed by the Earth

Clear images of NASA spacecraft in flight 

 
Glasgow Science Centre is one of only two UK venues to have hosted the exhibition which will be available for people to enjoy until April 2023.  
Saunders worked through 35,000 images, taking him over two years to select and remaster the very best of the NASA archives.   
Nina Cameron, Planetarium Coordinator, Glasgow Science Centre said: "The Apollo Remastered collection truly needs to be seen to be believed. Both the way in which the exhibition has been curated and the quality of the images on show makes the experience incredibly captivating.   
"The feedback we've had from visitors at Glasgow Science Centre has been extremely positive, people are saying they've never seen space exploration in this light before."   
Andy Saunders has released this body of work in a Sunday Times Bestselling book, Apollo Remastered.   
For more information visit: https://www.glasgowsciencecentre.org/discover/apollo-remastered  
Tickets are priced at £12.50 for adults, £10.50 for children and concession and free for under 3s. Tickets can be booked online at glasgowsciencecentre.org
Image courtesy of NASA JSC ASU Andy Saunders.