Allied Vehicles Charitable Trust backs £3.5m Ashfield Football Academy development
28 April 2022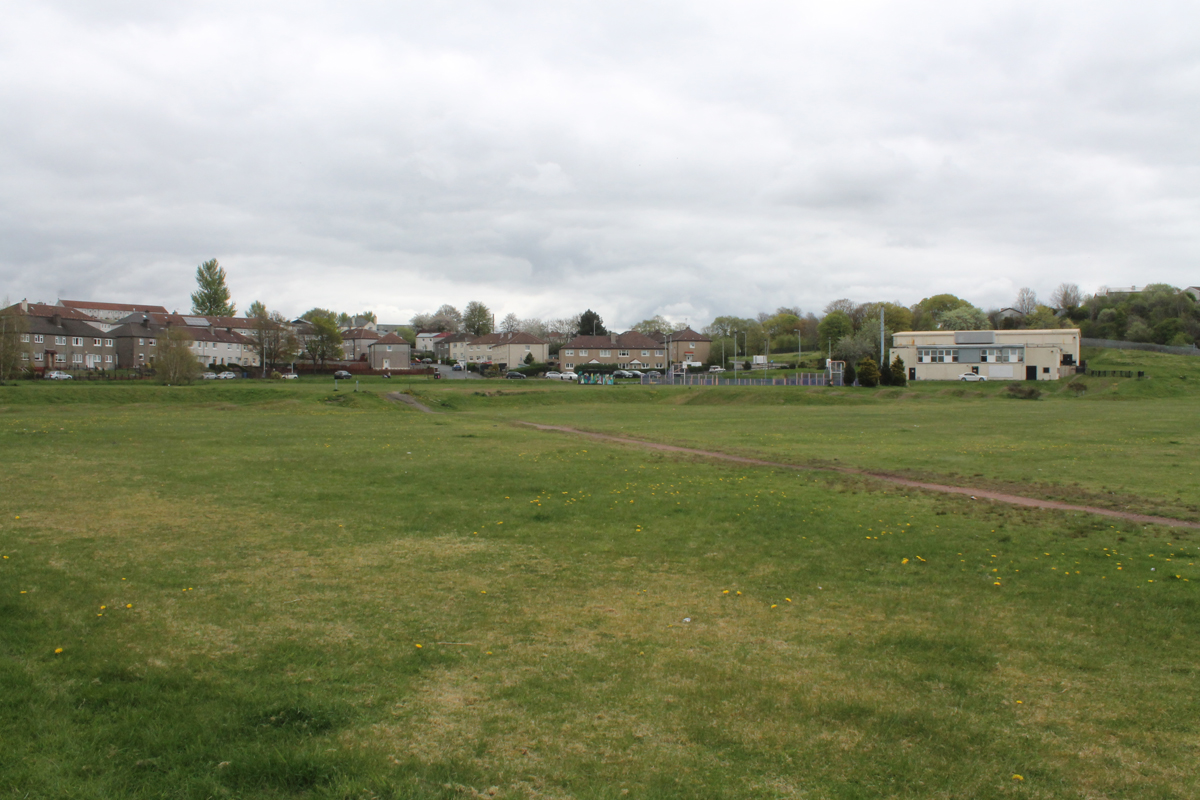 One of Glasgow's most community-aware companies is backing a proposal that would revitalise a deprived area in the north of the city by building floodlit football pitches and associated facilities in a £3.5 million development.
Allied Vehicles Charitable Trust (AVCT) has awarded Ashfield Football Academy a total of £5,000 towards a proof of concept for what is described as a major social engagement exercise in the Milton area.
Gerry Facenna, the owner of Allied Vehicles, which has its sprawling base near the site at Chirnsyde playing fields, is passionate about giving back to the area where he and the company grew up. 
He launched the AVCT earlier this year and also owns Glasgow Tigers Speedway team, which is based at the Peugeot Ashfield Stadium, a short walk from his company HQ.
Mr Facenna said: "I believe this isn't a box-ticking exercise and has the potential to give the community something they can rightly be proud of.
"Apart from the health and wellbeing benefits this development would bring would be the return of people's pride in their neighbourhood.
"When we launched the Charitable Trust, we did so mainly to bring some benefit to a part of the city that, although close to our hearts, has been criticised by some people in the past, and our support for the Ashfield Football Academy will help fulfil that intention."
AFA, a Scottish charity, have been in discussion since 2020 with Glasgow City Council's "People make Glasgow Communities" (PmGC) scheme for the community asset transfer of council property or land – in this case the Chirnsyde playing fields at Milton.
In its submission to the council, the academy, which has 30 coaches and 200 players, said they wanted to install a floodlit, 4G (fourth generation synthetic) surface, a full-size football pitch and a smaller artificial pitch.
They said other surfaces would accommodate a range of field sports with cricket, tennis and running, as well as football, other activity areas, eco-initiatives and car parks. 
"New build facilities will be erected to provide changing facilities, team club rooms, sports field viewing gallery, function suite and café facilities," they said.
"The proposal will enhance and be enhanced by the adjacent Ashgill Recreation Centre via a strong partnership ethos. The project has the potential to create much added value for the community, providing long term health and well-being, personal development and pride of place benefits."
Proof of concept is required as part of the asset transfer process, and AFA put the estimated cost of that at between £20,000-£25,000. 
They said the Scottish Land Fund were expected to be the largest funders, with further support from Allied Vehicles, Glasgow City Council and others.
Paul Maxwell, AFA's managing director, said raising funds for the Chirnsyde project had been difficult, and he welcomed the Allied Vehicles donation: "This is good news to end the week for us.
"The funding Allied has granted us will be a massive boost to us and allow us to make some groundwork on our proof of concept.
"I hope Allied Vehicles understand the milestone you've allowed us to achieve here ... an amazing gesture."